COLLECTORS Final Conference
From 17 November 2020 09:30 until 17 November 2020 13:00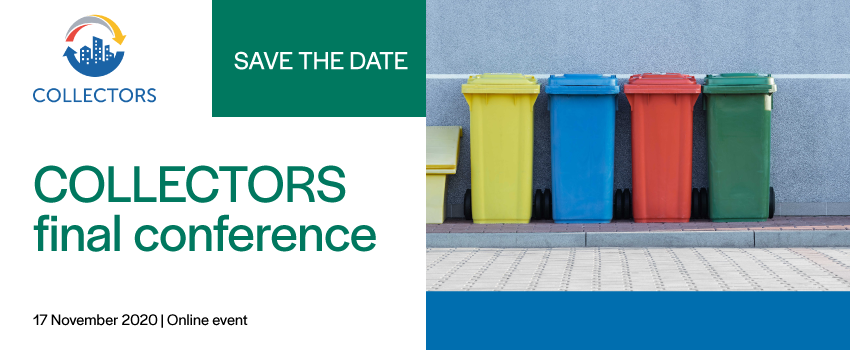 COLLECTORS project organised its final conference to present its final results and discuss its policy recommendations to help local waste collection systems move toward circular economy. The need to harmonise data, waste collection systems and quality requirements came back several times in the discussions led by COLLECTORS partners and experts in the field.
We also invite you to discover the COLLECTORS guidelines for improving local waste collection system, which list useful guiding principles and concrete case studies focusing on paper and packaging waste, WEEE, and construction and demolition waste.

The presentations made during the final conference are available here.